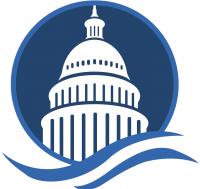 Provincia Government Solutions
Skip the Hype and get CMMC Certified!
Skip the Hype and get CMMC Certified!
Struggling with Cybersecurity?
Avoid falling behind and accelerate your security goals.
Why is Provincia Different ?
No surface level testing
We go beyond "surface" testing that only checks a box.
Leveraged Assessments
We maximize your testing and evidence collection across assessments.
Environment Intimacy
We invest time to really know your environment to minimize irrelevant questions and time spent in meetings.

Certified Small Business
Provincia Government Solutions is a Minority Owned Small Business certified by the SBA
Automation
Provincia Government Solutions uses automation to streamline processes and reduce cost and time spent on repetitive tasks
NAICS Codes
541512: Computer Systems Design Services
541618: Other Management Consulting Services
541519: Other Computer Related Services
541690: Other Scientific and Technical Consulting Services
541611: Administrative Management and General Management Consulting Services
Reducing Audit Fatigue For:
Highlighted Services
Cybersecurity Assessments
Complete your assessments including: CMMC, FISMA, NIST, 800-171, Security Controls Assessments, DFARS, MARS-E and TRICARE.
Technical Testing
Identify weaknesses through penetration testing, web application assessments and other red-team activities
Cloud Cybersecurity
Get prepared for FedRAMP certification or secure your AWS, Azure or Google cloud environment.
Audit Preparedness
Pinpoint your highest risks in areas where auditors are most likely to focus their scrutiny
Recent Blogs
What Do Our Clients Think?
"Telligen has had the pleasure of working with the assessment team for the past three years and their knowledge and feedback have strengthened our security posture… we trust the unwavering expertise of the team."
Lindsey Wisham, MPADirector, Telligen
Get Started by Filling out the Form Below
Ready to meet your cybersecurity challenges?
Click below to setup a free 30 minute consultation

GET STARTED
Contact Information
P.O Box 1685
Spring Hill, TN 37174
United States
+1 (615) 807-2822
Social Networks
Links List
ABOUT US
Provincia Government Solutions is a Nashville TN based Authorized CMMC Third-Party Assessor Organization (C3PAO) and SBA Certified small business specializing in Cybersecurity Assurance Services for government agencies, contractors, and commercial organizations affiliated with government entities.